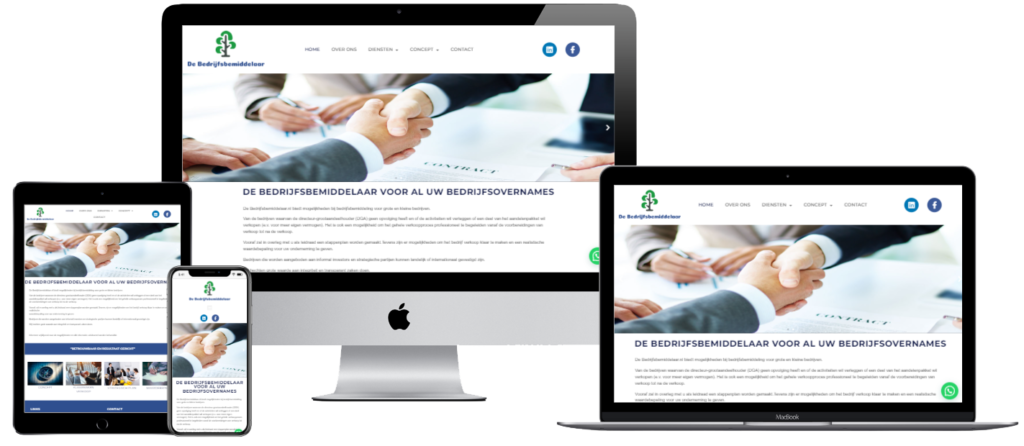 The Bedrijfsbemiddelaar.nl offers opportunities for business mediation for large and small companies.
In order to be easily accessible on the internet, we have developed a simple, but clear website for De Bedrijfsbemiddelaar.nl that companies that need mediation can easily find here.
WordPress Website, Maintenance, Advice
Would you like to view the website of De Bedrijfsbemiddelaar?