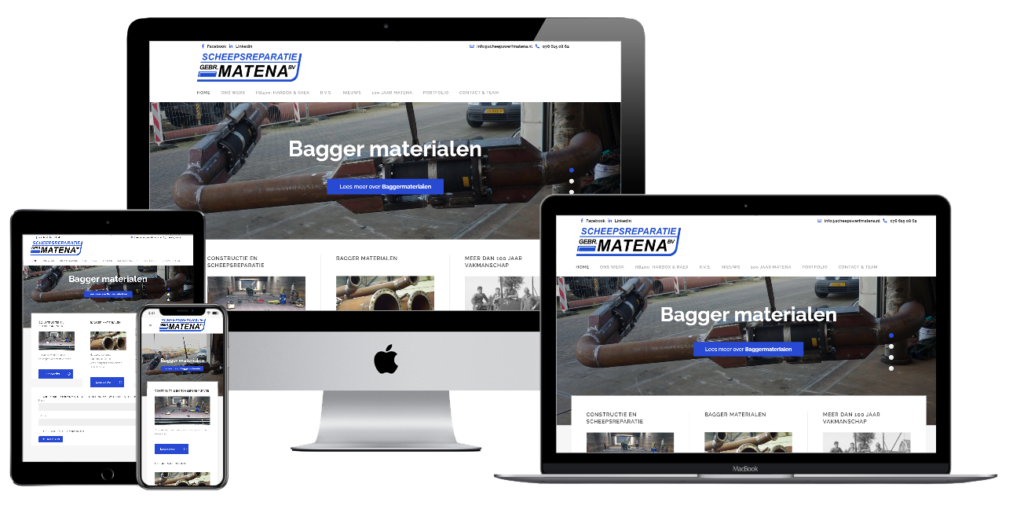 We have renewed the website for the shipyard Matena in Papendrecht. Plugins that no longer worked made working again. We have renewed the news page where the facebook activities are now displayed directly on the website. Mobile browsing experience improves and has made the website faster. We have also made tweaks to the SEO of the website so that the website is easier to find.
We then developed a number of new pages and wishes for the customer. This allows the website to continue fresh for a while.
WordPress Website, Maintenance
Would you like to view the website of Shipyard Matena?