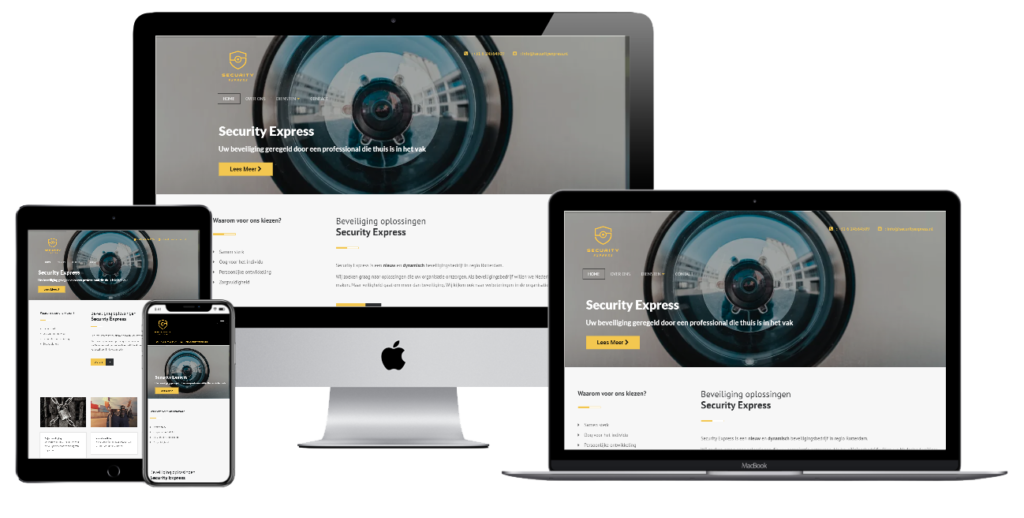 Security Express in Hendrik Ido Ambacht wanted to start a security company.

Atiers helped him to display all services properly on the website. We have also developed a house style and logo in collaboration with a designer.
Now the new security company can be found on the internet and provides Security Express security services.
Security Express takes care of the maintenance agreement at Atiers, for this we ensure that everything remains up-to-date about the website and we give advice for improvements.
Even if there are IT problems, Security Express is at the right place with us.
WordPress Website, Maintenance, ICT
Want to view the Security Express website?