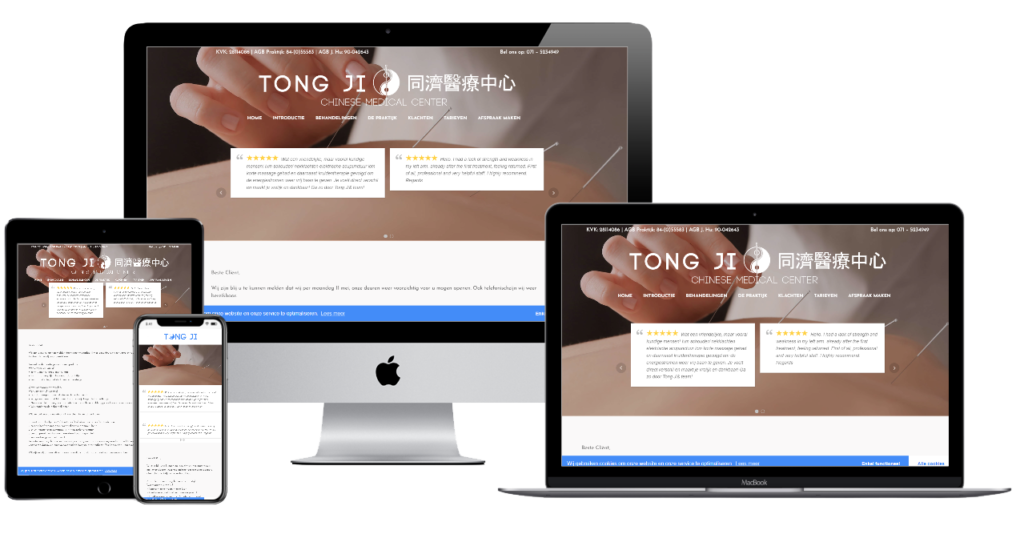 Tong JI Chinese Medical Center for this practice specialized in acupuncture we have developed a new website.
Now visitors can easily view all information from the practice online and decide what treatment is needed.
Furthermore, Atiers has ensured that the website is secured with an SSL certificate and takes care of the maintenance and hosting for Tong JI Chinese Medical Center.
WordPress Website, Maintenance
Want to view Tong Ji's website?